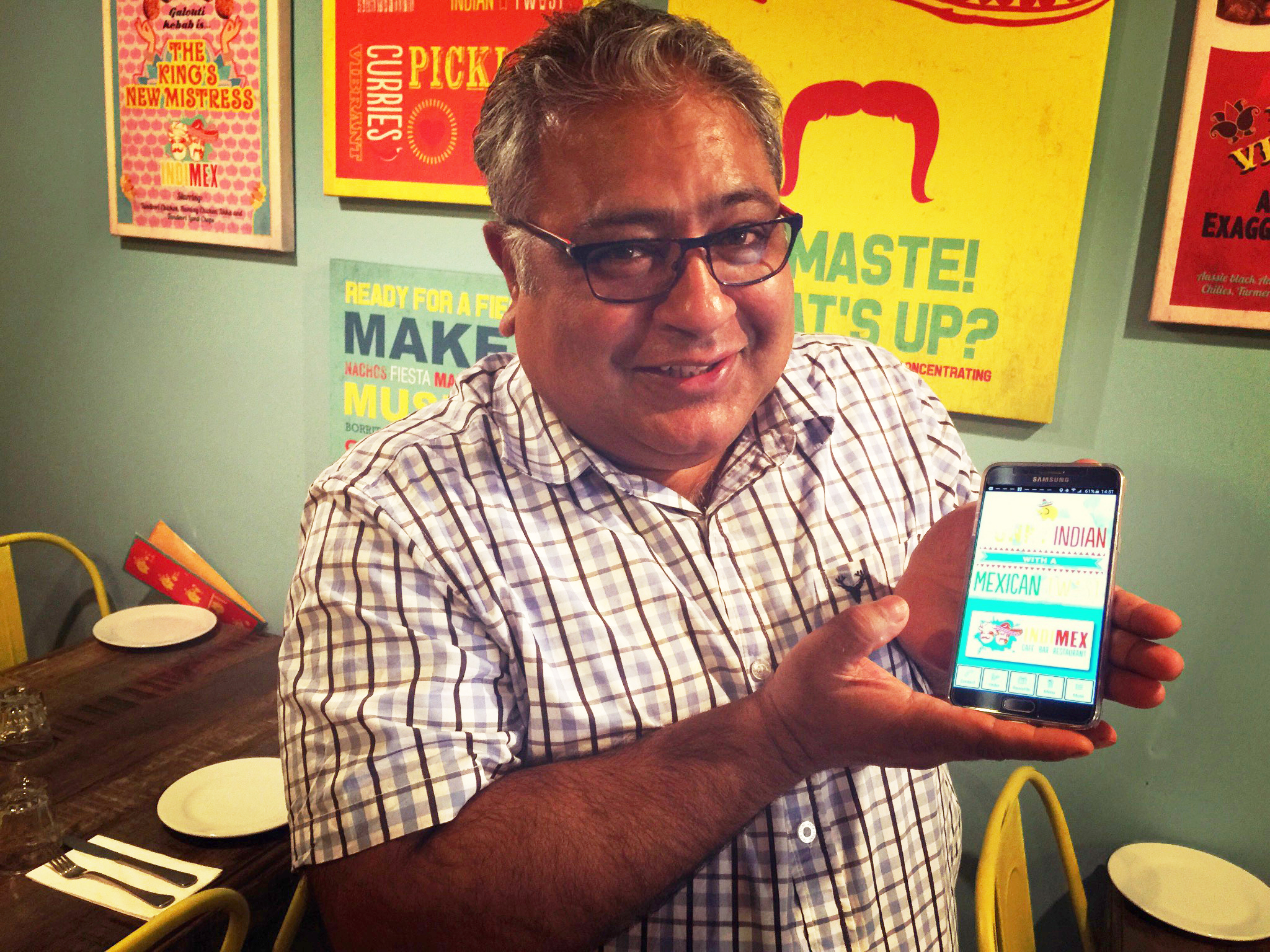 05 Oct

12 Killer Reasons Restaurants Need To Go Mobile

The mobile revolution is in full swing: competitive mobile app are no longer only for big-budget brands but have become a viable – and almost necessary – option for all businesses. Along with the rise of mobile applications comes seamless mobile ordering, mobile payment and mobile loyalty, most popular in the restaurant industry. These mobile features are inherently changing the way restaurants do business, transforming the customer's experience along with it.
Are you still on the fence about taking your restaurant mobile? The number of valid reasons small businesses can offer up for not having a mobile app decrease each year. By now, you are probably familiar with the ways mobile has changed the business-customer relationship. But do you know all the ways in which a mobile app can help your restaurant stand out in a crowd of like-minded competitors?
The first killer reason restaurants need mobile is, of course, to allow customers to order their food in the most convenient way. Mobile order-ahead allows customers to order food remotely, pay for it from their phone and pick up the order at a specific restaurant location or have it delivered. According to Business Insider, "quick-service restaurants have been turning to mobile order-ahead apps to extract higher sales, intensify customer's loyalty and heighten foot traffic." McDonald's has recently joined its QSR competitors – Starbucks, Domino's, Chick-fil-A, Taco Bell and Dunkin Donuts- in the mobile order-ahead arena. This trend, while still in its early days, is predicted to be a $38 billion industry by 2020, accounting for 10.7% of total QSR industry sales.
Mobile ordering is a combination of mobile devices, apps and integrated payments that take the remote ordering concept to a whole new level, hence its rapid growth. For restaurants, this results in service with exceptional efficiency, an innovative customer touch point and a better bottom line.
While mobile food ordering is often at the core of a restaurant's app, there are many other reasons a restaurant should consider going mobile. We could list many, but for today we will list the top 12!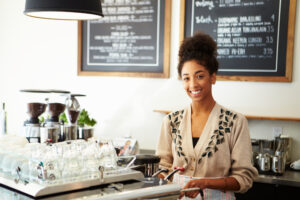 1) We are mobile and we want mobile experiences
It's a matter of time before mobile is an expected- most likely necessary part of the customer experience.
2) Your competitors are already in the mobile space- even if you are not
Mobiles not a fad (everything's going mobile now) and it's not going anywhere. Brands in all customer-facing sectors are going to have to investigate what mobile can bring to their customer experiences, or miss out and lose precious ground to the competition.
4 in 5 restaurant operators agree that restaurant technology helps increase sales, make their restaurant more productive and gives their restaurant a competitive edge.
3) Mobile's good for business
There's not a study out there that hasn't pointed to the rising popularity of mobile in the restaurant industry. And mobile is only going to get more pronounced, as customers are coming to expect it as part of their restaurant experience.
4) Adding technology for customers doesn't only benefit customers
The push for mobile, connected tech and digital experiences isn't being led by marketers- it's being requested by customers. If we're constantly connected at home and work, then the loss of that connection when we're out and about can actually determine how we travel, where we shop, and where we eat. The good news is the drive for constant connection also pays off for brands; people are more likely to go where WIFI is available. Brands can use the data collected via WIFI to personalise experiences, leading to more repeat visits.
5) Timing is everything
The best way to get people through the door is to reach them at the right time and place.
Mobile allows you to do just that: reach your customers where they already are: on their phones. Improve this mobile experience by looking at the data. For example, uncover when your push notifications opened the most, when people uninstall your app, and when they use the app to place an order.
6) Your customers live in the now
If they can't find you when they need you, they'll find someone else. Even if you don't want to invest in a branded app for your restaurant, at the very least you need to optimise your website for mobile.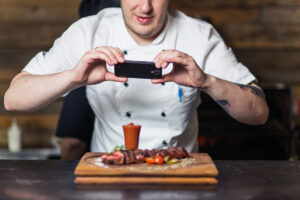 7) Social Media is your friend
Particularly along Millennials, social referrals and FMO (Fear of missing out) dictate what people buy and where they buy it from. To support this sharing culture, restaurants should have an app that makes sharing check-ins, loyalty rewards and information (like food photos) easier.
~ 50% of participants become aware of a particular meal through social media
~ 35% of restaurant consumers are sending messages on social media while dining.
~ 25% photograph their food on a routine basis.
~ 72% of photos taken at a restaurant are of main meals which are mostly dinners
Social media has become such a widely used medium, that one negative review can cost a business around 30 potential customers.
8) Mobile makes it easy to communicate
Not only do push notifications have higher view and click-through ratios than email, but they also have a significant impact on app engagement and retention rates.  Push notifications bypass the lock screen, so users can see them without performing additional actions. Push notifications are permission based marketing, so when someone opts-in to receiving push notifications, you already know that they have an interest in your business.
~ Push notifications boost app engagement by 88%
~ 65% of users return to an app within 30 days when push is enabled.
9) Mobile loyalty makes more sense than punch cards
Mobile loyalty is gaining popularity; getting rewarded for visits and purchases on the spot is a compelling prospect. If you can let customers place a regular order, skip a queue, save on their bill or enjoy a free dessert, you're going a lot further towards building a loyal repeat customer than simply stamping a card.
10) It works. There's precedent.
Mobile marketing has proven most effective for restaurants, just look at all the successful brands. Restaurants using mobile have managed to optimise operations, drive marketing and build reputation. Their apps have lead to a steady stream of repeat visits and extremely loyal customers.
Due to their mobile app Dominos has seen a 1,900% growth within the last 6 years.
11) Mobile Payment are your future
Contactless card payment is now common place, and while tap and go mobile payments aren't quite as common, services like Google Wallet and Apple Pay are boosting the profile of NFC smartphone payments in most sectors. Not prepared to accept mobile payments? It might be time to look into adding it to your repertoire (it's not as scary as it sounds).
12) Mobile is the jumping off point. For so much coolness.
Seriously guys have you looked at what you can do with connected tech and digital marketing? This is science fiction level awesomeness, and we've barely even scratched the surface. Sure you can take it slow and stay small. Or you could build a symbiotic and ever-expanding ecosystem of phones, terminals, beacons, geofences, cameras, displays, biometric scanners, intelligent dressing rooms, virtual worlds tech that hasn't been invented yet all so you can hyper-personalise the service you provide to your customers.
And it all starts with a mobile app.
Related Tag: Mobile Apps Developers