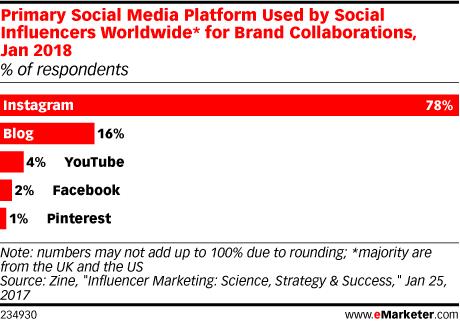 04 Jul

5 Instagram Marketing Tactics to Skyrocket Your App Downloads

If you're serious about promoting your mobile app downloads, you can systematically use Instagram marketing tactics and tips. I suppose you may have already heard that Instagram has over 800 million monthly active users. But did you also know that over 2 million businesses use Instagram for advertising? Now, I am sure you realise why Instagram is a great platform for businesses to promote their products. But can it be useful for promoting apps too?

In this post, we'll take a look at 5 Instagram marketing tactics to skyrocket your mobile app downloads:
1. Influencer Marketing
One of the best ways to promote your mobile School apps and increase the number of downloads is to collaborate with influencers on Instagram. 78% of influencers prefer Instagram as a platform for collaborating with brands.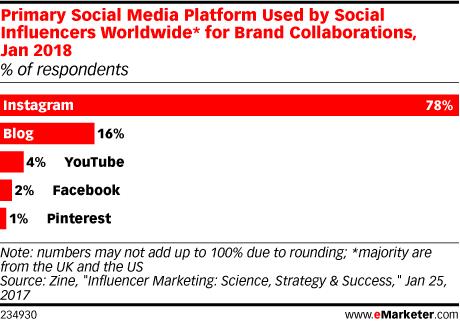 Here's a real-life example that demonstrates how influencers can help you skyrocket your app downloads on Instagram. Bejeweled, a popular puzzle game, collaborated with Instagram influencer David Lopez to launch their #ShinyPlace campaign. It was meant to promote their app downloads. David published a sponsored post that shows him playing the game to destress after a long, tiring day.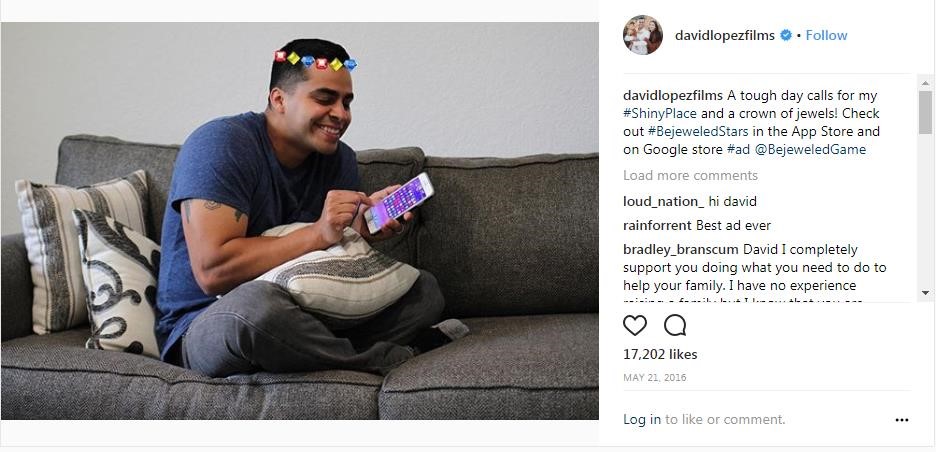 Bejeweled also collaborated with Koya Webb, a popular fitness/yoga influencer on Instagram.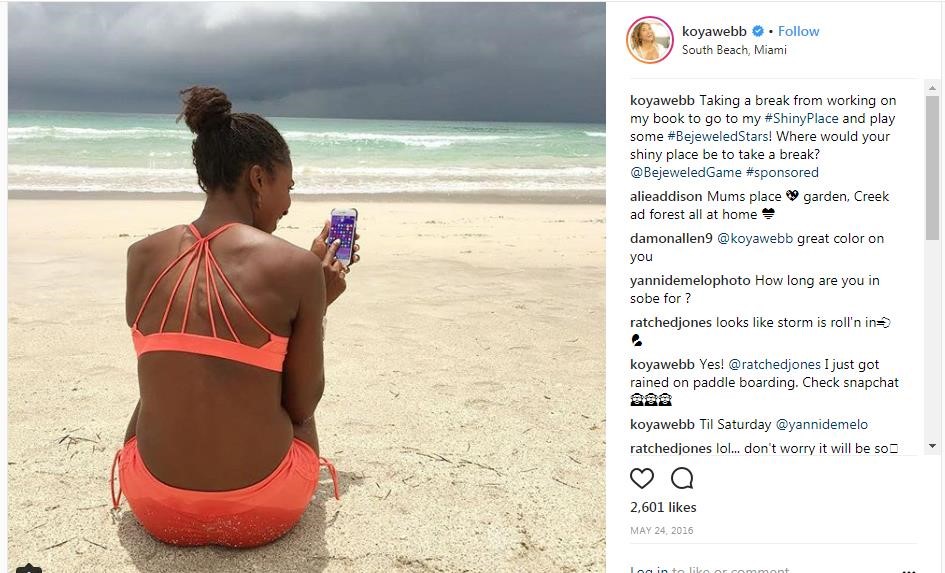 The result of the campaign was astonishing. Downloads of the app increased which helped push their ranking from 454 to 135.
Remember to be vigilant enough to discover, hire, and collaborate with the right influencers for your brand. There are millions of popular influencers on Instagram making it difficult to find the right influencers. Grin, an influencer marketing platform can make it easy to find, hire, and collaborate with the right influencers for your Instagram marketing campaigns.
2. Contests
Yet another easy way to increase mobile app downloads is by running contests on Instagram. A lot of Instagrammers are always on the lookout for contests and giveaways. Studies have found that running contests has helped brands grow their followers 70% faster compared to those that didn't.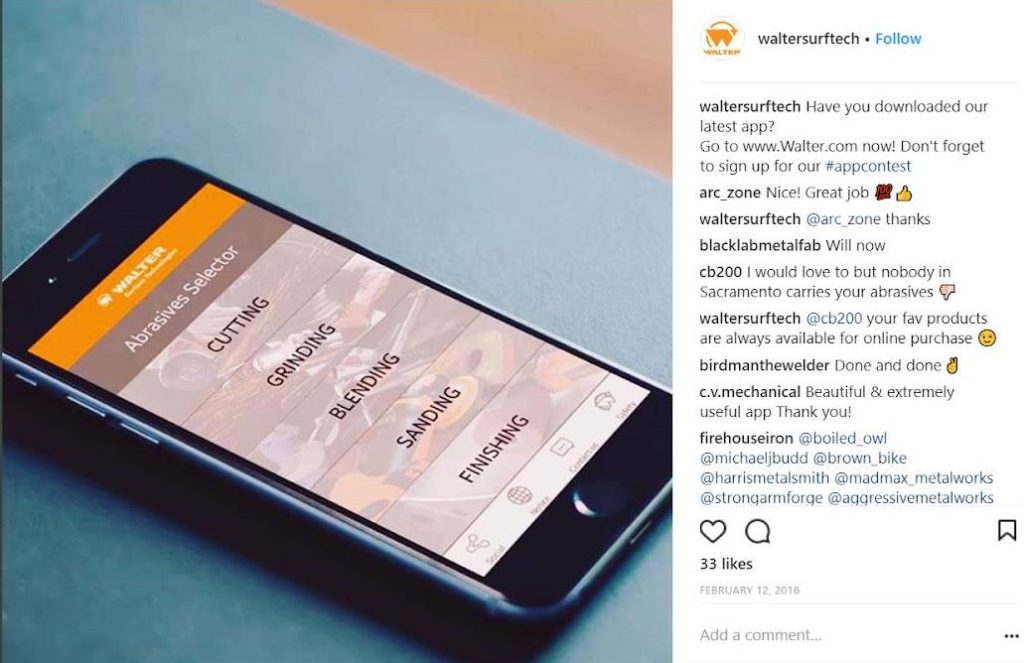 And don't worry. It is easy to run Instagram contests. There are plenty of tools available to help you manage contests successfully (and fairly) on Instagram. Wishpond is one such tool that can help you easily build awareness for your mobile app, drive downloads, and increase the number of users.
However, you need to keep a few things in mind when running contests. Always mull over your contest objective and set key performance indicators (KPIs) to help you analyse the performance of your Instagram contest. Remember to keep the entry rules simple and easy to understand. Cross-promote your contest on all of your social media channels to grab more eyeballs. Also, use relevant hashtags.
3. Hashtags
Speaking of hashtags, they remain one of the most important components of Instagram marketing tactics. As a matter of fact, you should be using hashtags in every post on Instagram.
Hashtags increase the reach and exposure of your content. Using relevant hashtags and encouraging Instagram users to download you mobile app can go a long way to drive more downloads. Use at least one branded hashtag in your posts to encourage mobile app downloads. Also include relevant keywords in your hashtags. It's basically the SEO of Instagram.

4. App Install Campaigns
I'm sure you already know about the power of videos. If you're looking to encourage app downloads, it makes sense to deploy app install campaigns. Remember, Instagram is all about visual content. Its effective advertising platform allows marketers to easily reach out to their ideal users and persuade them to complete the desired action.
For example, Snail Games, a popular Chinese mobile game developer, ran an app install campaign on Instagram after the successful launch of Taichi Panda. The company's objective was to increase app installs.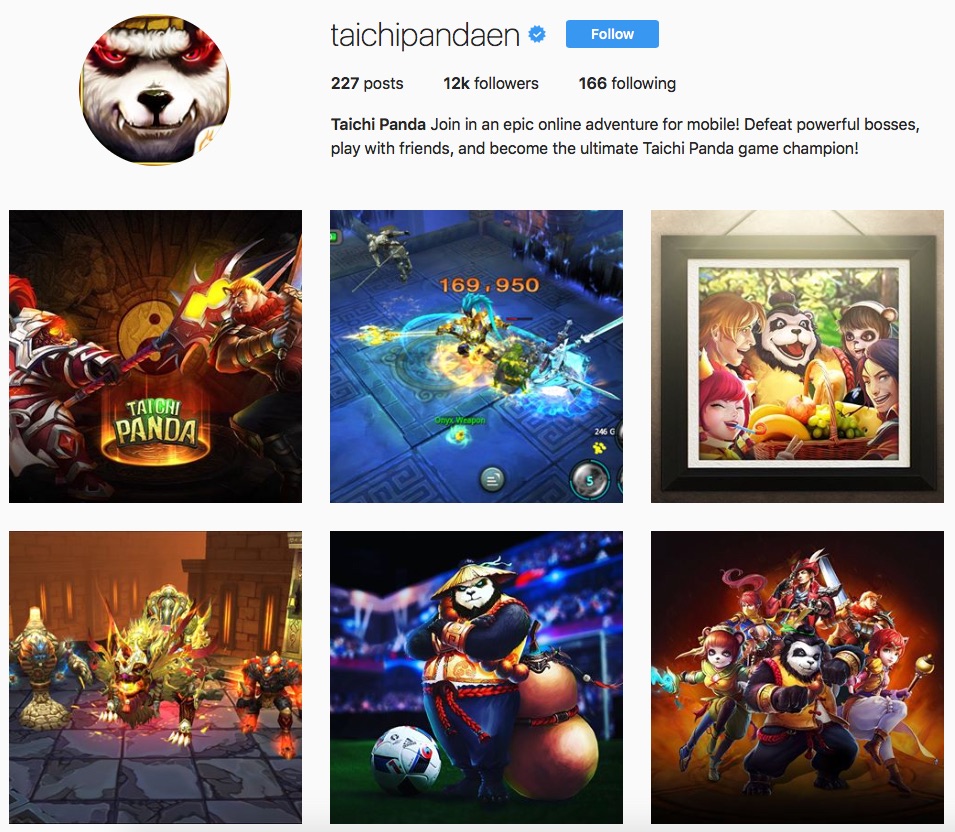 The results of this Instagram campaign proved to be impressive for Taichi Panda. Snail Games witnessed an increase of 339% in their app installs as well as a significant increase in their in-app purchase rates.
I'm sure you're all set to launch an app install campaign right now, but before you do that, just keep these things in mind:
Make sure your campaign video is engaging.
Be creative and persuasive with your caption. But make sure your caption doesn't sound too pushy.
Don't forget to share the USP of your app in your videos and highlight the main features.
Don't forget to analyse the performance of your app install campaignsand optimise the campaign accordingly.
5. Instagram Stories
Recently, Instagram Stories have become immensely popular with users and marketers alike. No wonder, more than 300 million people use Instagram Stories almost daily.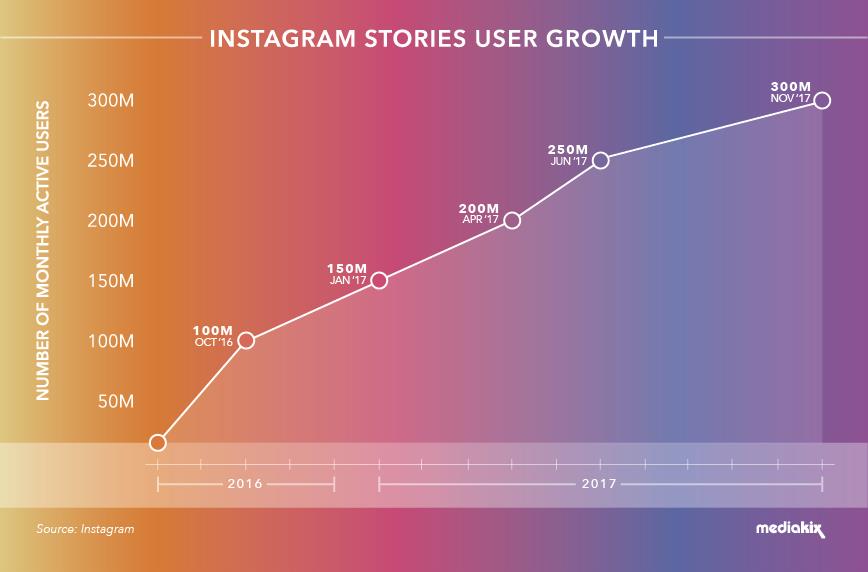 In fact, users spend an average of 28 minutes on Instagram Stories. This means Instagram Stories can be a great way to reach your target audiences and encourage them to install your mobile app.
Here's what you can do to get the most out of your Instagram Stories:
Tease your audiences with the best features of your app.
Showcase behind-the-scenes of you app development.
Utilise location stickers to attract local users.
Use polls to gather suggestions and feedback from users.
Wrapping Up
When used correctly, these simple Instagram marketing tactics can go a long way to skyrocket your mobile app installs. So what are you waiting for? Go ahead and try out these 5 simple Instagram marketing tactics, and get ready to witness a dramatic surge in your mobile app installs.
Can you think of any other Instagram marketing tactics to skyrocket app downloads? Please let us know in the comments below.
Related Tag: Mobile Apps Developers