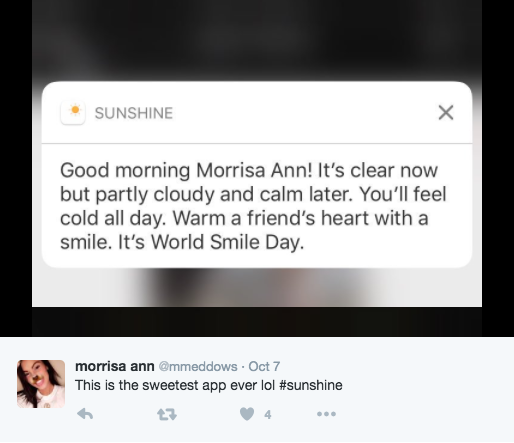 24 Apr

6 Hacks for Writing Knockout Push Notifications

Push notification is the new big boy in town! You might already know the basics of how to use them, but crafting push notifications that users actually want to receive is a true art form. Let's quickly go over the essentials: Creating the perfect push notification starts with understanding how customers interact with your app. The more you know about your users, the more personalised you can make your push notifications. These messages should enhance the customer experience, not harm it. So with every new push notification, users should feel satisfied and happy about your brand.

But knowing all this information doesn't necessarily mean that you know how to write the actual push notification. These hacks will help you create killer copy for every single push notification you send out.
Be Authentic
The number one thing customers want from brands is honesty. And this holds true for push notifications as well. Customers can spot an inauthentic brand from a mile away, so don't try too hard or force yourself onto customers. Be consistent when it comes to writing your push notifications, staying true to your brand voice and making sure it aligns with your web and email communication. According to Peopledesign, "authenticity speaks volumes. Brands that tell a genuine, honest story resonate with people. People believe in honest brands." iShare combines honesty and transparency with a little bit of sass in their push notification.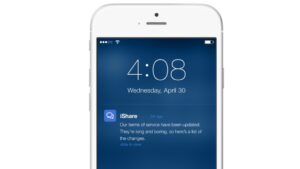 Action step: When you have written out a push notification, take a moment to reflect on the voice and tone it conveys. Does it match your brand identity? Will it makes sense to customers as part of your larger brand narrative?

Be Valuable
If anything, your push notifications should add value to your customers' daily life. Be helpful and engaging, instead of annoying. Over 50% of app users find push notifications annoying. The other half finds them useful, but only if the content includes valuable information. You exist in the lives of your customers for one ultimate purpose: to help them accomplish something. So make sure you deliver on this! The goal is for users to look forward to your messages. Uber, for example, helps its users save money by notifying them of dropping rates in the area.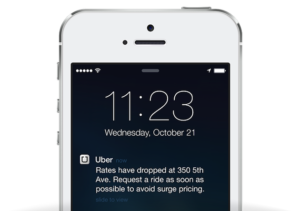 Action step: No matter what type of company you are, you have promised to make some part of their life easier, better, more beautiful, or more fun. Dig into this notion to guide your push notifications. Why are you useful, or even indispensable?

Be Funny
To summarise millennials: "They want funny. Funny lets them know you see the world through their eyes. Funny lets them reinforce their own online presence with content they can share with everyone on their list", says Acxiom Marketing. For brands, it's about not taking themselves too seriously and being brave enough to share it with their audience. Simon Circles, a mobile game, knows how to get a laugh on demand.
Action step: Follow comedians on Twitter, collect viral memes and find companies that you think do humor right. Create a folder with all these pieces, so you can draw inspiration from it whenever you're not feeling funny.

Be To-The-Point
It's all about brevity these days. Push notifications are the perfect way to counter our shorter attention spans. Push notifications, by design, are brief. So don't abuse this format by trying to cram too much in. Remember, the best performing push messages are under 25 characters. It's not only about being brief, it's also being clear. If you are struggling to convey the message (as you are trying to be authentic, funny and to-the-point), just come out and say it. Sometimes the simplest messages get the job done. Netflix knows how to delight their customers with short and personalised messages based their watching habits.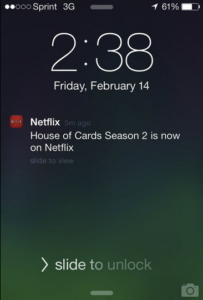 Action step: Write two different versions of the same push notification and then A/B test them. You will start discovering your own patterns of what works and what doesn't, as well as the perfect balance between eloquent and straightforward.

Be Empathic
Empathy is "the ability to step into the shoes of another person, aiming to understand their feelings and perspectives, and to use that understanding to guide our actions." This might be a lot to ask of a company's push notifications, but it can be done! Let your users know that you feel their struggle, pain, happiness or excitement. Try to understand where they are coming from, as this will help you to create the perfect and personalised push notification – just like the app Sunshine did.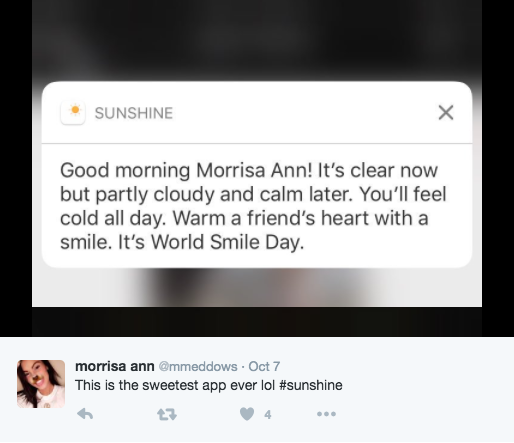 Action step: Social media is a powerful tool at your disposal. Use your Facebook, Twitter, Instagram, and Pinterest profiles to become more empathic. Look at the comments and questions to uncover your customer's hopes, dreams and challenges and how they intersect with your brand.

Be In The Know
It's common advice in marketing to "ride the wave" of current events. Push notifications are a great way to join the discussion of current events and trends. Whether it's a football game or the season finale of The Big Bang Theory, here's your chance to be creative and let your brand's personality shine through. Minibar, a liquor delivery company, found a great way to insert themselves in the US Election conversation.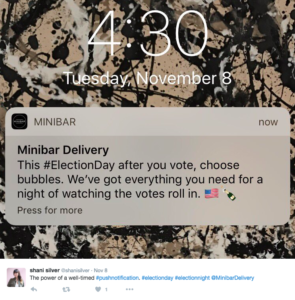 Action step: Download a holiday calendar – preferable one that includes national days like "Find a Rainbow Day" – and keep it at handy when you are creating push notifications. Almost every day the internet is celebrating something, making it a marketing gold mine!
Combine basic best practices with these copywriting tips, and you'll master the art of writing push notifications that users actually want to receive. Do you have any tips for writing effective push notifications? Share them in the comments.
Related Tags: App Development Companies | App City