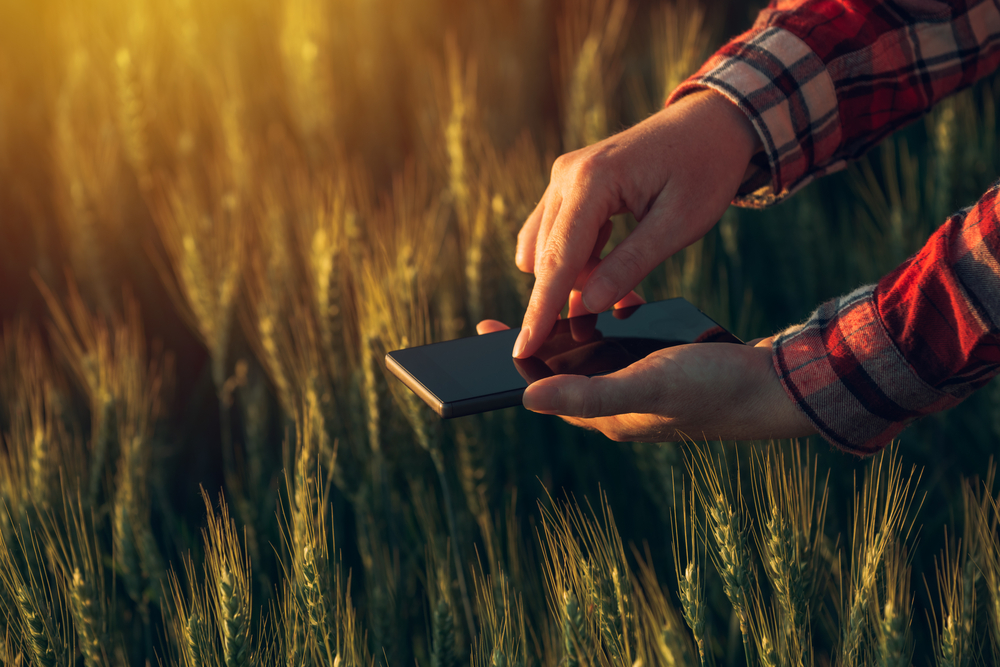 23 Sep

9 Often Unknown (But Crucial) Elements Of Creating Apps

Mobile applications are the thing of today. If your business doesn't have an app, you won't be among the top-notch competitors in the market. In fact, you will be missing out on a world of customers. You have probably already thought about shifting to a mobile approach, but there are a lot of questions. What do you need to know before investing in app development? This blog post covers the basics of the mobile industry along with 9 unknown – but crucial – elements of building apps.

The Progress of the App Industry

Within a few years of the launching of smartphones, the mobile app industry also flourished. And that at a breakneck pace. Where once there were only a few games or security applications, there are now hundreds of thousands of apps that can be installed on mobile devices.

Studies show that the usage of certain apps continues to increase every day as more people are getting their hands on smartphones. In fact, 52% of the time you find a person using their phone, they are using an app like Facebook, Twitter app, or some gaming app. This clearly highlights the fact that the app industry is not only on the rise but is generating millions through its addiction.

What are the Reasons for the Rise of App Industry?

So why did the app industry explode? The answer is pretty simple. Apps provide all kinds of content to its users. From news to media, politics to religion, education to fun and games, business app, pretty much everything is available in app format. Research reveals that people don't even feel the need to use their desktop computers or laptops anymore. Apps have become more usable and are more attractive to people as compared to websites. Hence the reason why all businesses who are flourishing or want to progress, focus on building an engaging app.

Statistics show that the mobile app industry is generating $77 billion and up. You will be surprised to learn that youngsters aren't the ones who dominate app usage. Instead, the most significant group of app users are the 18-24-year-old, followed by younger users and then older users. Research also shows that it is mostly women who use social apps like Facebook, as compared to men and children.

The main reason people prefer apps is that they are easy to use, as well as focused and targeted. For example, if someone wants to shop for clothes, they can easily download the app for the brands they love. This becomes even easier with Progressive Web Apps, allowing them to use the app without even having to download it to their phone. App users will not only be informed about sales and discounts immediately, but they will also be given extra bonuses on the use of those applications. This targeted approach helps users to browse through whatever they need in less time and with less effort.

9 Things You Didn't Know About Apps, But Should

Here are the 9 most well-guarded secrets about apps that you need to know to create the best possible app for your business.
   Researching the Target Market
An app is not constructed in a vacuum. Hence the reason why you need to be clear about what the app is for. This is why researching the target market is the first thing that needs to be done before getting into the actual making of the app. What is it that your target audience will like? What are your competitors doing? How can you come up with something that is meeting the demands of your customers and unique enough to stand out? The simplest way to find out this information is to compile a survey. Through online and offline research, you can discover what your target audience is looking for in your app.
   Attracting Attention within Seconds
You need to capture the attention of your target audience within seconds. The reason – well, there are too many attractive apps out there for you to be noticed. Once you have caught their interest, you need to stand out enough so that they are willing to give you some space in their limited phone space. You can help this process along by creating a "light" app that doesn't take up a lot of space.
   Keeping the Interest Alive
This is even harder than actually getting the attention. The reason why 70-80% of people delete apps within a few days of its usage is that they get bored. Hence you need to ensure that your app keeps bringing something new to the eyes of the user. So your app should be: attractive (to grab their attention in the short term) and engaging (to make them use it for the long term).
   Cost Increases with Pixelated Images and Animation
The more pictures, animations, and videos you use, the more costly your app will become. Unless you have a huge budget, don't opt for anything with too many pixels. Note: If you go with an app developer like us, you will not have to worry about extra costs like this.
   Clear Cut and to-the-point Commands
You might think that your app should be unique, after all when it comes to marketing, design, and branding, you often hear that it should stand and be different. However when it comes to mobile apps, the simpler you keep the interface and usage of your app, the better. No one has the time or energy to go through guidebooks or paragraph after paragraph of instructions. So by keeping things simple and familiar, people will continue using the app after the first download.
   Testing through the A/B User Tests
These tests allow you to see whether or not your app would even work in the market. They also help in optimising performance and remove any kinds of glitches or errors. According to Apptentive, "With mobile interfaces, even small changes can make significant differences… Start with small tweaks, taking one variable at a time, targeting the most simple and important elements like the headline, navigation, and colour schemes first."
   Updating Your App
Updates are only needed when there is change – if not, you only irritate the user and disrupt their use of your app. However, you want to make sure you are improving your app often enough. Apptimize conducted a study of the top 10,000 apps in the App Store and found that the top 100 apps release 3x more frequently than the rest. "Mobile powerhouses like Facebook and Pinterest go even faster, iterating at 10x the rate of others. They're able to constantly improve and provide a better take on what users want through testing and striving for perpetual advancement", says Apptimize.
   Limiting The App Functions
Even though you can add hundreds of functions and features to your app, you shouldn't. The best apps are the ones that focus only on core features. Users expect that each mobile app does one or two tasks extremely well, earning them a spot on our phones. As mentioned above, provide users with a precise and to-the-point course of action so that they can complete the task.
   Market, Market, and Market Some More!
If you think that because you have created an app and uploaded it to the app store people will find out about it, then you are highly mistaken. You need to raise awareness and market your new app. Keep a separate budget for promoting your app and invest time as well as money on your marketing strategies. Your app will only be successful if your target audience knows of its existence.
To conclude, if you want your business to be successful, you will need to have an app that is attractive, engaging, and functional. Use the above-mentioned tips to improve the productivity of your app and watch your ROI grow.