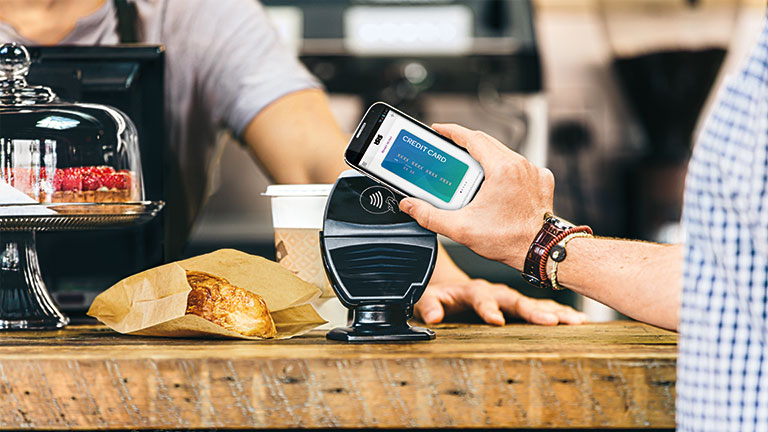 23 May

What is Driving M-Commerce in 2017 (And Beyond)?

The online (and offline) business owners of today are taking a keen interest in understanding and exploring the potential of mobile commerce, also referred to as m-commerce. This is because m-commerce is expected to grow to a 250 billion market by 2020. Nearly 4.77 billion people are expected to use smartphones, capable of making mobile purchases, by the end of year 2017. If you have an online store, or are planning to sell online, it's time to get acquainted with the latest trends of m-commerce and prepare yourself for the huge leap.

Retailers are not only choosing for responsively designed "storefronts", but also looking to create solutions that fit different screens and operating systems. The realm of ecommerce has gone beyond offering the best deals. Instead, it's about providing an exceptional experience to users. As a result, mobile app development is the go-to for providing a seamless m-commerce experience, beyond just making your website responsive.

So, what are the trends driving m-commerce in 2017 and beyond? Let's explore:
Smart Coupons
Thanks to GPS services, you are already receiving location-based messages from your favorite businesses right to your phone. However, with the advancements in augmented reality and wearable technology, this will be taken to a whole new level. With this technology, offers and discounts from your favorite brands can be a fully immersive experience. For example, you'll be able to hold up your phone to uncover nearby businesses that are offering coupons and special deals, including their menu and rating.
Wide-ranging Purchasing Options
In this day and age, you don't have to spend hours (or even minutes) in line anymore to make a purchase. Retailers are providing customers with an array of different purchasing options. Some offer the ability to buy online and have it delivered, some encourage "drive through solutions" once the order is placed on an app, and others motivate customers to pre-order so that they can avoid long queues. Retail giants like Amazon are also offering fast-track delivery by providing same day delivery through drones. They are also pioneering the "Just Walk Out" groceries by allowing customers to scan their own purchases with their phone and paying on the go.
Swipe n' Shop
This year, retailers are starting to implement one-touch purchases and fast order-placement solutions. This technology will enable the shoppers to browse and make transactions with from their favourite store with the touch of a button. In essence, this gives retailers the opportunity to transform any piece of media (like a picture of video) into a sales catalogue. For instance, Instagram will allow certain retail partners to tag products in the photos they post. As Wired says, "If people click on these tags, they can get a more detailed description of, say, a new handbag or a pair of sunglasses, and if they click a second time, they can buy the product through the retailer's website."
Chat Before You Buy
There are times when customers get confused and overwhelmed with the number of options available to them in an online store, whether it's related to the products or the accompanying services. These dilemmas, left unsolved, lead to cart abandonment. In fact, the global cart abandonment rate is 76.8%, up 2.4% on the previous quarter. Companies are trying to combat this cart abandonment by allowing to customers to conveniently chat with you before completing their purchase. But it doesn't have to stop their, online store Yepme, for example, introduced the "Try First Pay Later" option so that the customers can connect with friends and family to get their input before paying for a product.
NFC-enabled Payments
Through Near Field Communication (NFC), two devices – like a phone and a payment terminal – can communicate with each other in close proximity. NFC allows for contactless payments. The customer, then, just has to tap their phone (synced a payment card) on the payment terminal. This payment method is becoming more and more popular, and will go far beyond using your smartphone as a payment device. For example, Visa recently launched a pilot program of payment-enabled sunglasses. The glasses appear to be a regular pair of shades, but include a small contactless card that allows the sunglasses to work as a contactless payment method. It's a great example of how NFC can make any object a "wallet". Spending money is about to get even easier.
Voice Control Technology
Google Assistant, Alexa, Siri, and Cortana are some of the best voice control technologies out there today. The CEO of Google, Sundar Pichai says that 1 in every 5 searches made through Google Search App is a voice query, proving the rise of voice control. Adopting this technology can really enhance your customer's search experience.  According to USA Today, these mobile digital assistants connect "pieces of need/want assessment, information gathering and evaluation, and other elements along a buying process." More recently, these assistants have also been able to complete purchases on behalf of the consumer. Gartner says that soon these assistants will be able to make more complex purchasing decisions, such as buying back-to-school backpacks (appropriately themed and in stock) in time for your child's first day back to school. No need to browse online anymore, you're voice-driven mobile School Apps assistant has your back.
Feedback Messages
After making online payments, many customers are skeptical as to whether or not their purchase went through. Sending an in-app message confirming that the transaction has taken place successfully will help consumers ward off their payment concerns. TUNE revealed that the apps that send "Thank You" notes and notifications about different offers were able to optimize their purchase funnel. So make sure that you integrate these feedback loops in your mobile store.
The above mentioned trends are spearheading the m-commerce movement this year. The buyers of today have made themselves very clear – they are fond of mobile when it comes to shopping. As digital growth is soaring high, it is important for online retailers to consider the latest m-commerce and e-commerce movements. Take steps to make your store ready for what's coming.
Related Tags: App Developers Australia | App City