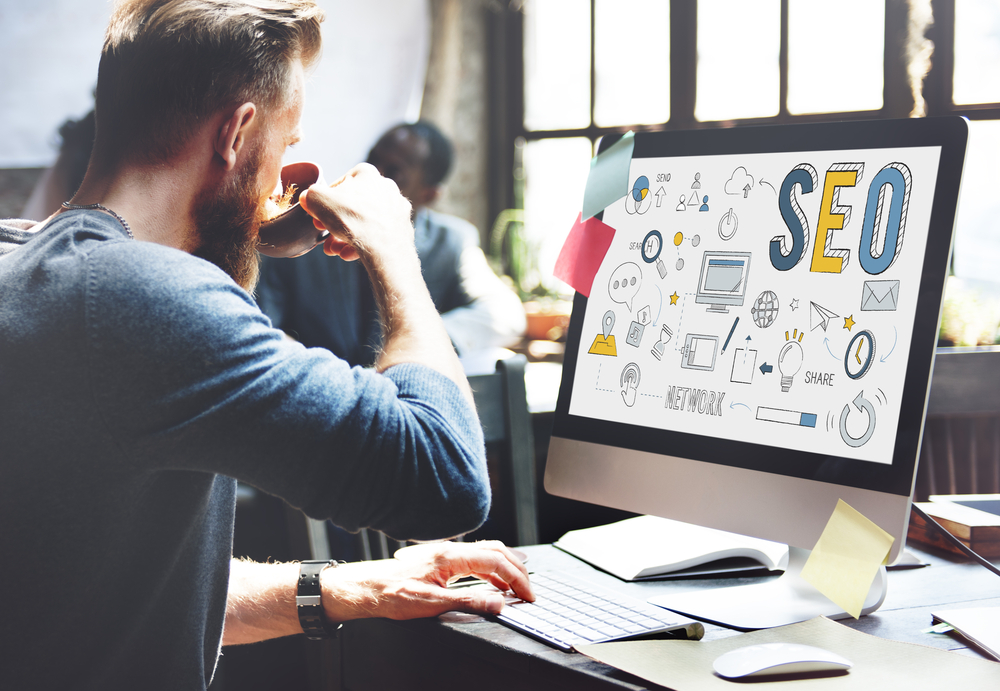 13 Nov

How Small Businesses Can Do SEO on a Small Budget

Managing your SEO goals on a small budget can be overwhelming, especially if you are only a one-man, two-man, or [insert small number here]-man team. With a plethora of options available to choose from, you really need to keep your eye out for those strategies that are easy to implement and yet bring considerable returns. So to make your journey easier, we have listed a number of SEO strategies that will give you a quick and easy start.
1. Optimise for mobile
Mobile app optimisation is now a necessity, not an option. Mobile friendliness is a ranking factor and hence it cannot be ignored when you are talking about SEO success. Websites designed for mobile screens perform better in terms of ranking when compared to the ones that are not. With Google's mobile-first index coming to the scene, it makes sense to optimise your website for mobile users.
This takes precedence in our list because, 1) it is an absolute necessity and 2) it is pretty easy to implement. In fact, platforms like WordPress will do it for you. They have a pool of mobile-optimised themes that you can pick from, easy as pie! In addition, read this quick guide to find out how to optimise your site for mobile devices.
2. Build your local presence through local citations
If you own a local business, earning a strong local presence is essential for visibility. With local SEO gaining importance, it makes sense to invest in various aspects of it. One of these includes earning local citations in order to get found online. In the latest Local Search Ranking Factors survey, local search experts rated citation related factors as making up approximately 13.31% and Google My Business 19.01% of the Top 50 factors.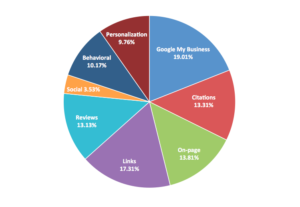 Local citations, as per Moz, can be built majorly through three gateways: Industry-specific platforms, Local Business data platforms, and the Wider Web. For instance, the Yelp directory helps businesses like restaurants, bars, beauty salons and so on to expand their local listings. GMB (Google My Business) provides a common gateway for businesses in all industries. Apart from these listings, you can also earn local citations through blogs, government websites, apps etc.
It's important to remember that it isn't just being present online. Accuracy plays a key role in how you actually show up online. Discrepancies in information across different listings can be detrimental to your business image as it can mislead the audience and create space for bad reviews. Make sure your NAP (aka Name, Address, Phone number) is accurate and updated on all platforms.
3. Create a sitemap
One of the major reasons why websites lose traffic is because of "crawlability" errors. So if you really want to increase your traffic results, you need to address such issues at the start of your SEO journey. A sitemap allows search engines to list all your website pages, so they are crawled effectively.
Generating a sitemap is easy. There are a number of online sitemap generators you can choose from. For sites hosted on WordPress, your sitemap is generated automatically by the Google XML Sitemaps Generator plugin.
4. Focus on making your metadata click-worthy
Optimising your metadata is one of the best DIY methods to get SEO positive results. The major elements in your meta-data are: Title, Meta description, URL.
Start by including your target keyword in the title, as shown below. Then move onto meta descriptions; these are short snippets of information your audience can view from the search results. Effective meta descriptions compel viewers to click on your website link. (Note: The meta description character limit has increased to "320" from 160 characters.) Getting your URL structure right is also a crucial aspect of SEO optimisation. Ensure that your target keyword is a part of your URL. Additionally, keep your URLs as short as possible. This can be done by eliminating unnecessary conjunctions.

5. Add a visual appeal to your website
The core motive of any SEO strategy is to enhance user experience and through it, rank higher. When a user lands on your website, the first impression is created by the website appearance. So, it is crucial to leave a good (or better yet, amazing) first impression.
How? Try to enhance your website design visually. Ensure that your blog-posts are "visual-rich". Articles with relevant images get 94% more views. While investing in a video production company to create videos might not be the best thing for your budget, an explainer video can really give you that initial push. If you don't have it in your budget to hire a designer, you can take a stab at it yourself. There are many free (and fail-proof) design tools out there that can help your brand become more visual.

6. Focus on thought leadership when creating content
"Content is king" still holds true in the marketing world. So when you set out to create your content strategy, always think of generating content that is unique and adds value to the readers. Find pain-points that haven't been addressed and deliver solutions through your content. Incorporate visuals in your content plan, as mentioned above, to deliver information in a more engaging way.
This strategy is employed by Moz and executed well in their "Whiteboard Friday" video series. Another good example of a blog that established authority through content is BufferApp. By writing a series of guest posts which offered valuable insights, they earned 100,000 customers in the first 9 months.
Quick Recap
For small businesses, the best way to crack the SEO code is through strategies that offer them an even field with big companies. The first step to doing this is to optimise your website's metadata and be mobile-friendly. Another great way is through local citations, a good local presence can help small businesses reap great rewards. And the way you deliver user experience also dictates your success. Make sure that you create a visually engaging first impression.
Let us help. App City develops beautiful websites and offer honest SEO that won't cost you your left arm but will get you the RESULTS!