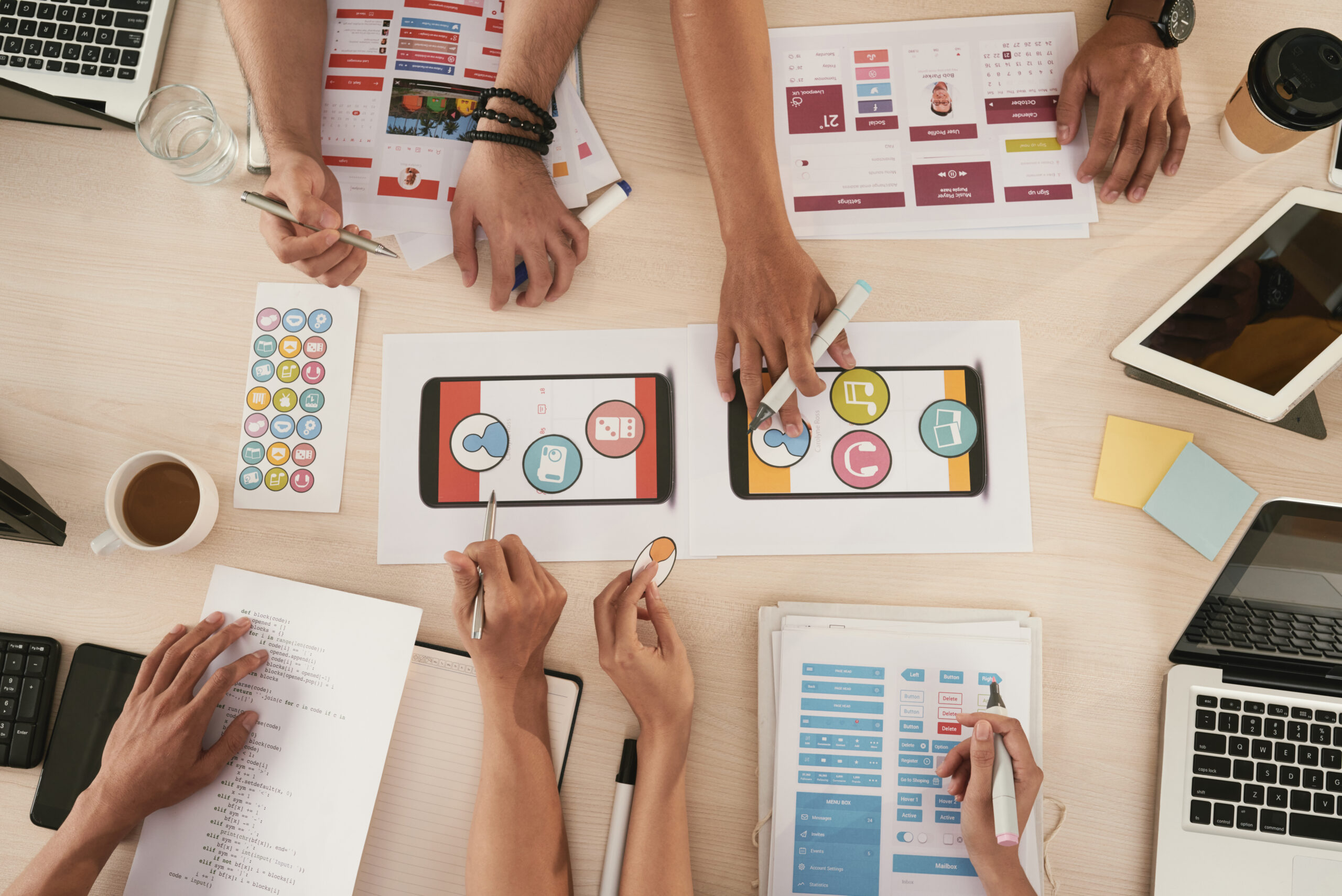 22 Jul

Top 12 Trends Shaping Mobile Application Development in 2020

Mobile apps have created a buzz due to functionalities and features. The proof of its continued popularity is millions of applications on the app store. To meet users' expectations, it's pivotal to create an innovative app that inspires millions of users and developers.

To stay up-to-date on the latest mobile application development trends, considering the following points is a great way to start. Below, we've compiled a list of current trends in Mobile App development.

Based on the extensive research, these 12 mobile app development trends will dominate 2020.
Trend #1: Machine Learning (ML) & Artificial Intelligence (AI)
One of the most common types of artificial intelligence is machine learning, which is used in development for business purposes. It should not be surprising that machine learning is on the list of mobile app development trends. Machine learning trends would have been among the top mobile app development trends in 2020, and they will most probably be on the list for 2021 as well.
Both consumers and businesses have taken advantage of machine learning tools to make their lives easier. AI technologies that can be used in a mobile app are chatbots, Natural Language Processing (NLP), Image recognition, biometrics, and emotion recognition. The question arises, what are the changes expected on the machine learning front?
It's expecting to see more AI upgrades such as search suggestions, spelling corrections, and product recommendations. The main goal is to empower users for performing daily tasks in a lesser amount of time by eliminating time-consuming tasks.
Here're some uses cases of machine learning (ML) and artificial intelligence (AI):
Use Cases
Machine Learning
Artificial Intelligence
 
 Sales optimisation
 Customer service
 Security
 Process automation
 Financial trading
 Improved online searches
 Marketing personalisations
 Increased data security via an intelligent security system
Trend #2: AR/VR
Both AR and VR technology are amazing! In 2020, their use cases are not limited to gaming applications anymore.
The gaming app, Pokémon GO, has already taken the gaming industry by storm. Snapchat and Instagram are the best examples of using AR. These apps have already released AR filters that can transform any human face into numerous digital characters.
Apps like IKEA Place enables its users to see how furniture would like and fit into their interiors without leaving home. Bosch is another example of AR technology that is using Augmented Assist, which provides a live and realistic display of virtual objects and information in the field of vision through smart glasses or tablets. It enables the check the machine condition, defective components, and instructions for action to be taken during servicing.
Being an entrepreneur or startup, if you are planning to invest in AR/VR technology, you should invest in this technology to provide better optimization and stability of apps.
Trend #3: IoT (Internet of Things)
The term "smart objects" or "smart devices" was initially originated by relatively new technology, called the "Internet of Things". Industries like healthcare, automobiles, agriculture, and child & pet care have already used IoT technology to the fullest. Not only this, but the growth of the IoT market for smart homes also assures to be even more excellent.
Google Home and Apple Home are great examples of IoT and ensuring consumers can transform their residences into smart homes. It's also going beyond smart refrigerators and thermostats. Moreover, you can also find all kinds of appliances connected to the Internet, including air purifiers, lamps, blinds, and pet feeders. Furthermore, IoT apps are also used for enterprise management. With this technology, it's possible to control various aspects of a manufacturing unit, self-driving cars, and more.
Trend #4: Blockchain Technology
Blockchain technology has opened a world of new and exciting opportunities in the IT sector. With the use of blockchain technology, it's possible to develop decentralised apps. Undeniably, blockchain is a game-changer that has helped so many startups and businesses to create their own blockchain-powered apps, smart contracts, and blockchain-based solutions. It's also expecting to contribute more in the mobile app industry by making mobile apps decentralised like bitcoin blockchain did for money.
Trend #5: Wearables
Wearable technology has become increasingly popular. For instance, smartwatches, healthcare monitors, fitness bracelets, and glasses can easily pair with mobile apps.
For instance, Fitbit tracks all the movements of a user wearing it through an app. Users can check their heart rates and how many miles they walked in a day. By syncing with mobile devices, these apps can be used socially. Apps enable users to compare their progress with their friends and make it a competition.
In 2022, the wearable market is expected to grow to over 1.1 billion in 2022, according to Statista. The reason for its popularity is its ability to connect with mobile devices.
Trend #6: Chatbots
According to HubSpot, 55% of consumers are willing to interact with a business via messaging apps to solve a problem. The best thing about chatbot is to provide personalised responses to user queries in real-time. Instead of being more specific, they are fully automated with zero human intervention. Initially, chatbots started as a messaging app on Slack, Facebook, and Skype. The use cases of chatbots are: improve user retention, online customer support, and streamline social media activity.
The chatbot market size is expected to reach USD $1.25 billion by 2025. With current scenario, advancements in AI has made it possible to integrate chatbots in native applications.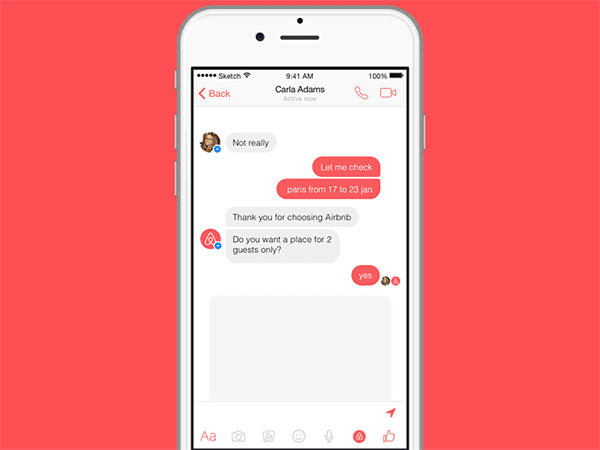 Trend #7: On-demand Apps
One of the most successful business models of the current business world is – on-demand apps. Almost every organisation is implementing this business model in 2020. From booking a ride to ordering food, the on-demand business model has been thriving for the past few years. Therefore, companies are heavily investing in the development of mobile applications "on-demand". For instance, Uber, a taxi booking app, enables users to book rides on-demand in a matter of seconds. Besides, users can determine the duration and cost of the trip, the approximate waiting time, and even choose a travel route.
Here're a few examples of on-demand apps in various sectors:
Telemedicine
Food delivery
Fitness on-demand
House cleaning
Laundry service
Pet care
Maintenance services
Barber and beauty salon
Virtual tutors and coaches
It's important to know that the apps have already gone through many changes. Therefore, it's also essential to consider ordering mechanisms through voice commands and synchronisation with other devices, from laptop to Smart House.
Trend #8: Instant Apps
Developing an app requires finding a balance between all the features you want to add and the storage space it could occupy in the phone memory. The successful mobile app development factor lies in the apps that load fast, occupy less memory, and feature-rich. Instant apps load with just a touch. There is no need to download a vast installation package. This is because apps are created in modules that can be downloaded and executed on their own. All you need to download the only part you need by following a link.
Trend #9: Mobile Wallets & Payment Gateway Integration
The demand for mobile wallets is rising nowadays. Mobile app developers are taking special care of security features due to which the use of mobile wallets will increase in 2020. The advantages of the popular trend, mobile wallets are highly secured, contactless payments, and the maximum number of wallet users.
Today's users prefer frictionless payment methods for smooth transactions, and they love to see features in their apps. Therefore, both payment gateway integration, as well as mobile wallets, provide users with the highest level of secure encryption that has become a standard feature for all such apps.
Trend #10: Cloud-based mobile apps
Cloud is a luxury option for mobile app development. Cloud-based mobile apps are considered as the future of mobile apps. The world has already begun to realise the benefits and possibilities offered by the cloud. For instance, improved load capacity, optimized business operations, and reduced hosting costs are some of the cloud's benefits.
Furthermore, with the help of cloud technology such as Dropbox, AWS, SideRocket, etc., it's possible to develop powerful apps that run directly in the cloud. It means that we can expect more such apps to launch, requiring minimal storage space in 2020.
Trend #11: Apps for multiple platforms
Apps that work on Android do not necessarily work on iOS. That's why it is important to separate mobile app marketplaces. But, it does not mean that developing an app that works on multiple devices (smartphones, tablets, and desktops) is impossible. Kotlin is a programming language that enables developers to develop mobile apps for multiple platforms. Developers can easily write code for every part of the system like back-end, front-end, mobile apps, and desktop apps.
Trend #12: 5G Technology
The rollout of 5G technology has a greater impact in the year 2020 mobile app development trends. According to Statista, it's predicted that there will be around 1.9 billion 5G subscriptions worldwide by 2024. By 2025, it's predicted that around half of overall mobile connections are projected to be 5G-enabled in Asia and North America.
You might be thinking about how this impacts mobile app development?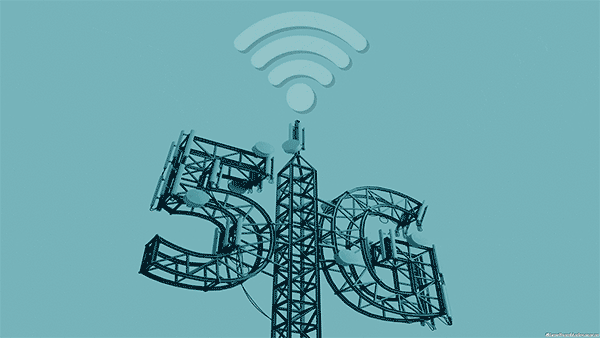 By implementing this technology, both speed and efficiency will drastically improve. 5G is expected to deliver a 10x decrease in latency while enhancing network efficiency and traffic capacity. If we compare to 4G, 5G will be up to 100 times faster, depending upon the mobile network operator. Moreover, the penetration of 5G technology will also boost the functionality of mobile applications. This way, it will allow developers to add new features to applications without affecting the app's performance.
Hence, mobile app developers and resellers must use 5G network speed during the testing and development stages of creating an application.
Bottom line
Mobile app development is continuously changing. If you have an app developed using information from the past few years, you won't be able to stay competitive. By considering, as mentioned above, mobile app development trends, you can gain an edge in your space.
However, you don't need to implement every trend into every app you create, but you should have a general idea about how the market is shifting and how you can adapt such technologies.
If you happen to be planning to develop a mobile app, make sure that you inculcate these trends. App City can help bring your vision to fruition and ensure that you have an app with the best performance. Reach out to us anytime!