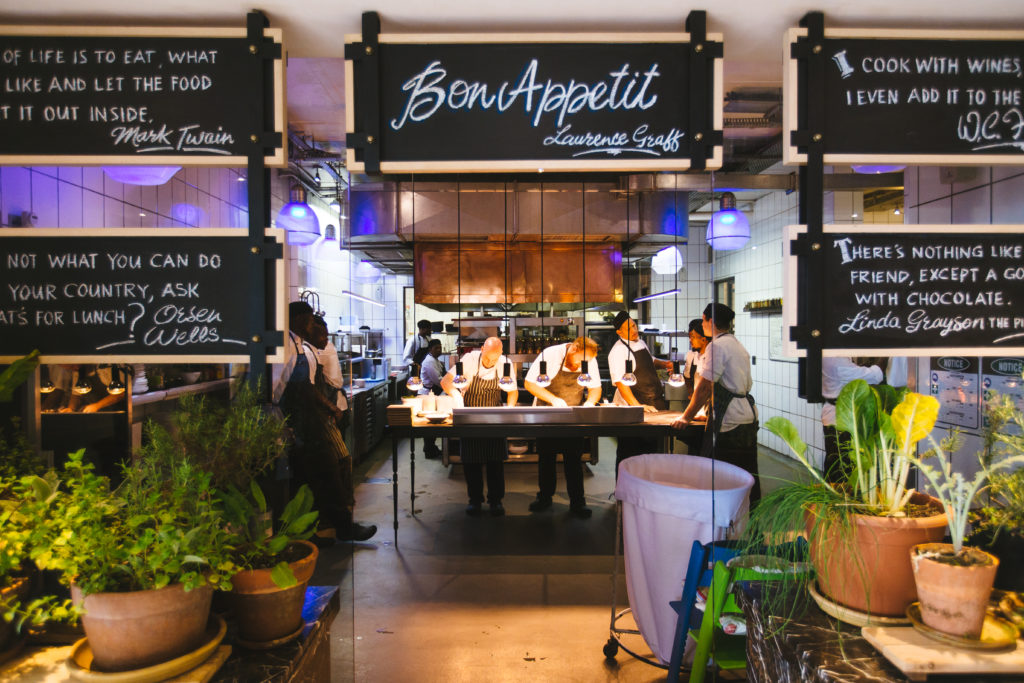 26 Jul

Train Your Restaurant Staff on Mobile Technology

Today, 4 in 5 restaurant operators agree that restaurant technology increases sales makes their restaurant more productive and gives their restaurant a competitive edge. The fastest way to make this happen in restaurants is by training and educating staff on emerging mobile apps. Nurturing and embedding technology is proven to drive sales. Our economy is experiencing a cultural shift to digital and mobile, so it's important to share with your staff how your business is keeping up with the times. In this blog post, you'll learn how training staff on apps and mobile technology can be put into action.

When is the right time to train your staff?
Immediately, upon arrival! Your new employees should undergo an all-inclusive new-hire training program. If you are an independent business owner, you might have read "training program" and thought "we're too small for THAT". On the contrary; any business needs that training in place if their long-term goal is to grow the business.

How do you keep your staff informed?
Most restaurants have their own communication flow. An industry leader, ZingTrain, keeps their staff informed by using various channels — a letter in their paycheck, check-ins from the manager, printed updates in a central and consistent spot, and monthly seminars. They recognise different learning styles and encourage other businesses to communicate in three ways:  reading it, hearing it, and testing out. Technology and our businesses change constantly. It's crucial to put a system in place to spread the word about the latest company news.

Below you'll find a training checklist you can use for your own restaurant or cafe. Fill it out with the right information pertaining to your business, and then use it when training new hires. We recommend that you actually teach each topic to staff members. A handout is simply not as effective, and will not serve your business as well.

CHECKLIST FOR STAFF TRAINING ON RESTAURANT TECHNOLOGY
Apps to Find our Restaurant: Google, Yelp, Facebook.
Staff should be invited to look up your restaurant so they learn more about your business, as well as understand how new customers find you.
Apps for Social Media: Facebook, Twitter, and Instagram.
Good stats for your staff to know:

49% of consumers learn about food and your restaurant through social networks. That means you can reach about half of the people on social media just by becoming active. If a customer wants to take a pic of your restaurant, or their meal, do NOT interrupt that. It's money in your cash drawer!
24% respond to conversations about food on social media. Engaging with your followers about your food photos helps build your brand and gain trust.

Staff should encourage customers to stay in touch through social media to receive specials and notifications about events.
Apps for Restaurant Reviews: Yelp, Zomato, Urbanspoon, OpenTable and TripAdvisor, Facebook.
Good stats for your staff to know:

For every 1/2 point rise on OpenTable, sales can rise by 5%.
A one-star increase in Yelp rating leads to a 5 – 9% increase in revenue.

Remind your staff that higher sales translate to higher tips. Monthly educational seminars focused on good service and terrific hospitality can drive positive reviews and improved volume. Role play is the single most effective shift for servers. For instance, certain members of the staff know the "script" and act it out in a table service setting.  Staff learned the language, the tone to use, and how best to invite a customer to spread the word on a review app.
Apps for Discounts: Groupon, Yelp.
Inform your staff on how you feel about discounts, and teach them how to implement them (including register training). Here's an example: "We are occasionally on Groupon. We will train you when we know we are running a special discount."
Note: Discounts for restaurants need to be used sparingly. Record your results—too often an owner assumes a discount didn't work. Record your data, look at the data, then reach an accurate conclusion.
Apps for Delivery: Uber Eats, Menu log etc.
Train your staff on how each of these delivery systems work. More specifically, show them which machine is for which app, how they should enter information in the cash register, what happens when the driver arrives and who is allowed to turn off an app when the kitchen is in the weeds.
Apps for Payment:  Square, Paypal.
Teach your staff that you accept different methods for payments. If a phone call comes in asking about Square, they probably need to talk to a manager, as it may be related to catering or venue questions.
Loyalty is king, and your staff should be fully aware of this. Returning customers are crucial to your restaurant, so teach them how to bring up your loyalty program to customers. Loyalty is the preferred method of gaining market share and is more effective than discounts.
In today's mobile-friendly climate, a branded app for your restaurant can encompass all of the above technologies. In other words, in-house apps link to and combine the features of many other business apps. However, it can only be successful if your staff embraces it. If you decide to go for a fully-integrated app made specifically for your restaurant, or already have one, you need to train your staff on its features, functions, and benefits. Have them download the app on their own phone, and give them some time to interact with it themselves. By educating your staff on the app, they will be more engaged with the technology. Lack of training here will lead to a distrust, apathy and, ultimately, an app that fizzles away.
How can you keep your staff up-to-date on the ever-changing restaurant technology? With the above checklist, you can teach every staff member from the get go. With only a 5% growth projected in the restaurant industry for 2017, training your staff on technology can give you the advantage you need.
Related Tag: Mobile Business Apps