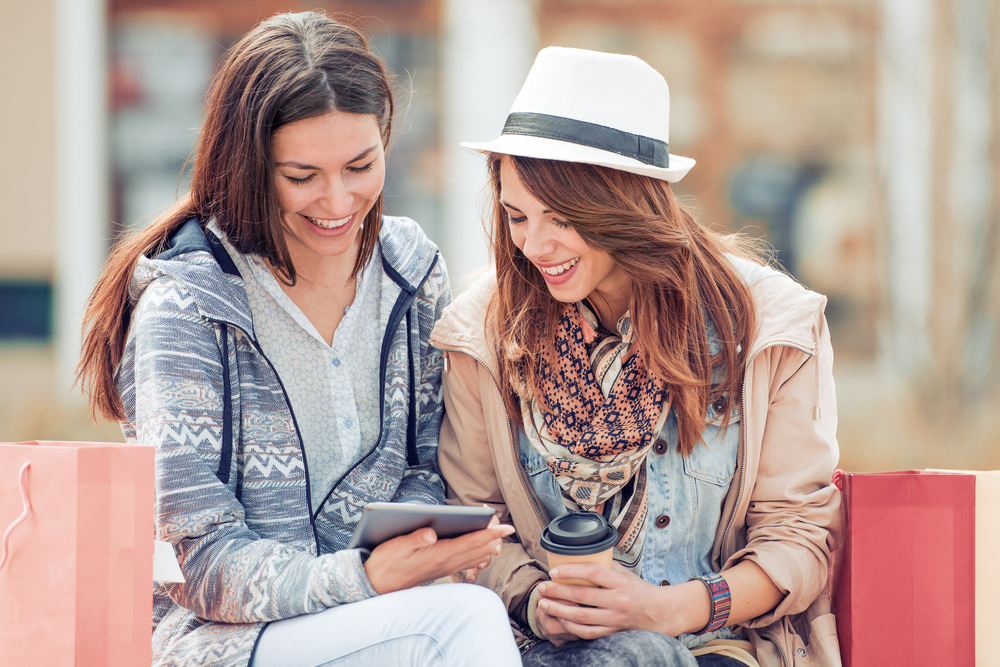 12 Apr

Unravelling the Myth: An App Isn't Just an App

Unravelling the Myth: An App Isn't Just an App

What comes to mind when you hear the word "app"? Do you think of a game? Something you can't live without? Or simply a cool gadget on your phone?

Small business owners often shut down when they hear the word "app" being pitched. They, understandably, think there is no money or time to invest in an app ⎼ especially if they don't even have any other online presence set up yet. Small businesses might see apps as just a gimmicky addition to their marketing portfolio.

But here's the thing: an app might actually be the one thing that can help the business significantly grow. Why? Because an app is not just a mobile application; an app is a complete mobile marketing solution. If it is executed correctly, a small business will see a significant increase in revenue and customer engagement. Ultimately, this tool won't be an extra expense, it will save the business a lot of money. How? An app, or mobile solution, can rethink a small business' social presence, local presence and mobile presence, as well as turn its best customers into marketers.
Busting The Myth: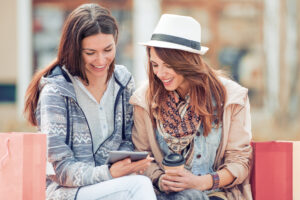 We have labeled it "ReThink". More specifically, the Rethink Strategy redefines the way you think about customer experience, customer loyalty, customer advocacy and company ranking. This strategy will also allow small business owners to understand the benefits of a mobile solution.
Rethink Experience:
The first step of the Rethink Strategy is to analyse which experiences would be better facilitated through a mobile solution. In other words, how can the customer experience be improved at a particular business?
Traditionally, companies have emphasised "touchpoints", referring to the critical moments when customers interact with a brand during their purchasing process. However, a shift is taking place as successful companies focus on the customer journey in its entirety. According to Harvard Business Review's research, "organisations able to skillfully manage the entire experience reap enormous rewards: enhanced customer satisfaction, reduced churn, increased revenue, and greater employee satisfaction". A mobile solution allows any business to move away from mere touch points and start addressing this customer journey as a whole.
For instance, a local restaurant might implement mobile food ordering. Customers now have the option to place an order with the tap of a button through an app. This translates into not having to wait in line, not having to make a phone call, and not needing to go through the hassle of paying at the establishment. As a result, the patrons are provided with a more pleasurable and convenient experience at the restaurant. So, instead of merely improving the "sales touchpoint" at the cash register, the small business is able to improve the entire encounter starting with the purchase process.
Rethink Loyalty: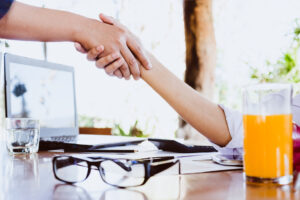 An improved customer experience, then, builds loyalty. The better the experience at the establishment, the more likely people are to return. And the way a small business deals with loyalty can also be rethought with a mobile solution.
Every business, whether a husband and wife pop up shop or a global company, relies on loyal customers for success. Loyal customers account for 20% of a company's customers. While that might not seem impressive at first glance, that 20% drives 80% of a business's total revenue and 72% of total visits to the establishment. This data clearly shows that it is more profitable for businesses to go after customer retention than customer acquisition – however, many do the exact opposite. In fact, it costs 500% more to acquire new customers than it does to keep current ones.
The best way to drive customer retention? A loyalty program. What's more, 87% of shoppers say they want loyalty programs and 68% of millennials say they won't be loyal to a brand if it doesn't have a good loyalty program. Besides the high demand for it, loyalty programs can be extremely beneficial to the company's bottom line. Loyalty programs increase overall revenue by 5-10%, with loyal members spending more money and buying more frequently than non-members. A mobile solution, then, allows a small business to focus on what is most important and beneficial to their growth.
For example, a salon can implement a mobile stamp card, rewarding customers with a free haircut when it's complete. For the customer, this means no longer losing a physical punch card and carrying around 20 different rewards cards. Customers now feel that every purchase they make amounts to something bigger. This, again, contributes to a positive customer journey. As a result, rethinking (or implementing) the mobile loyalty strategy can increase repeat business.
Rethink Advocacy: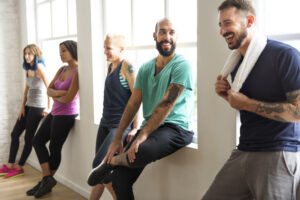 Now that a loyal following has been built, a small business should empower their customers to spread the word. Through an app, customers can easily be prompted to share their opinion on social media, produce online reviews or send a referral.
We all know that people love to talk about things they love (and hate). So if they are a loyal and happy customer, it is important to make it as easy as possible for them to share their thoughts with others. Think of traditional word-of-mouth, as a happy customers tells two people about their experience, and those two people each tell another two people. According to Entrepreneur, word-of-mouth is triggered when a customer experiences something far beyond what was expected. A mobile solution can help in doing so – by rethinking experience (as was mentioned above). In addition, Nielsen states that 92% of consumers believe recommendations from friends and family over all forms of advertising – 10 times more effective to be exact. Word-Of-Mouth Marketing, then, is the most powerful form of advertising a small business can have, as each happy customer can steer dozens of new ones their way.
A gym might send out a push notification to its members, for example, asking them to rate the establishment. Members who frequently go to that gym will be encouraged to leave a positive review or share on social media. Now potential customers will come across these reviews when researching gyms online, making a strong case for the small business.
Rethink Reach: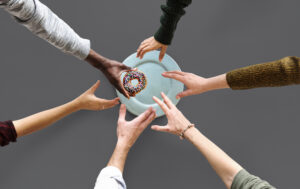 This stronger online presence will lead to the final stage of the ReThink Strategy, namely Reach. More reviews allow you to rank higher on directory websites like Google, Yelp, TripAdvisor and Zomato, making sure local businesses are found.
Reviews have a direct impact on local search rankings, so small business should make acquiring them a priority. Businesses who want to appear in Google's local 3-pack need to have a high volume of good reviews. A better online ranking will increase exposure and bring in new customers who, in turn, can become advocates for the business.
Imagine you are in the mood for an acai bowl (I personally love these), but you don't know where to get one. You'll most likely conduct an online search, perhaps by typing in "acai bowl on the Gold Coast". What will pop up are Google's 3 local listings, showing the most popular places to get this snack. Below that will probably be the yelp list for "best acai bowls on the Gold Coast". You will most likely eat an acai bowl at one of these places, not going beyond those search results. A mobile solution will help a small business rank for these desirable positions by acquiring an abundance of reviews.
ReThink Results
This brings the Rethink Strategy full circle, with new customers coming through (online) word-of-mouth marketing and embarking on the ReThink journey themselves. Not only does each stage of the mobile model improve the experience, it ultimately grows the entire business:
A 1-star increase on Yelp has been proven to translate to a 5-9% increase in revenue.
A 5% increase in customer retention will increase profitability by 25%.
Adopting a mobile solution can save a business an average cost of $5,000  annually.

Conclusion
So, we definitely busted that myth! An app is not just an app. An app can be a mobile solution that redefines the entire customer journey and brings about significant growth. A mobile solution has real tangible results, often making them an integral part of the business. The data suggests small businesses are building mobile business apps to increase sales (55%), improve customer experience (50%) and to become competitors in a specific market (50%). According to recent studies, nearly half of small businesses are expected to adopt a mobile app by 2017. The features that an app can have (e.g. mobile food ordering, reservations, loyalty programs) are more than add-ons, each of these are benefits of a complete mobile solution that can help a company save or make money. It's time for local owners to welcome a mobile solution into their small business.
How has an app transformed your small businesses or the local businesses in your area? Share your experiences in the comments!
Related Tag: Business Apps Developers