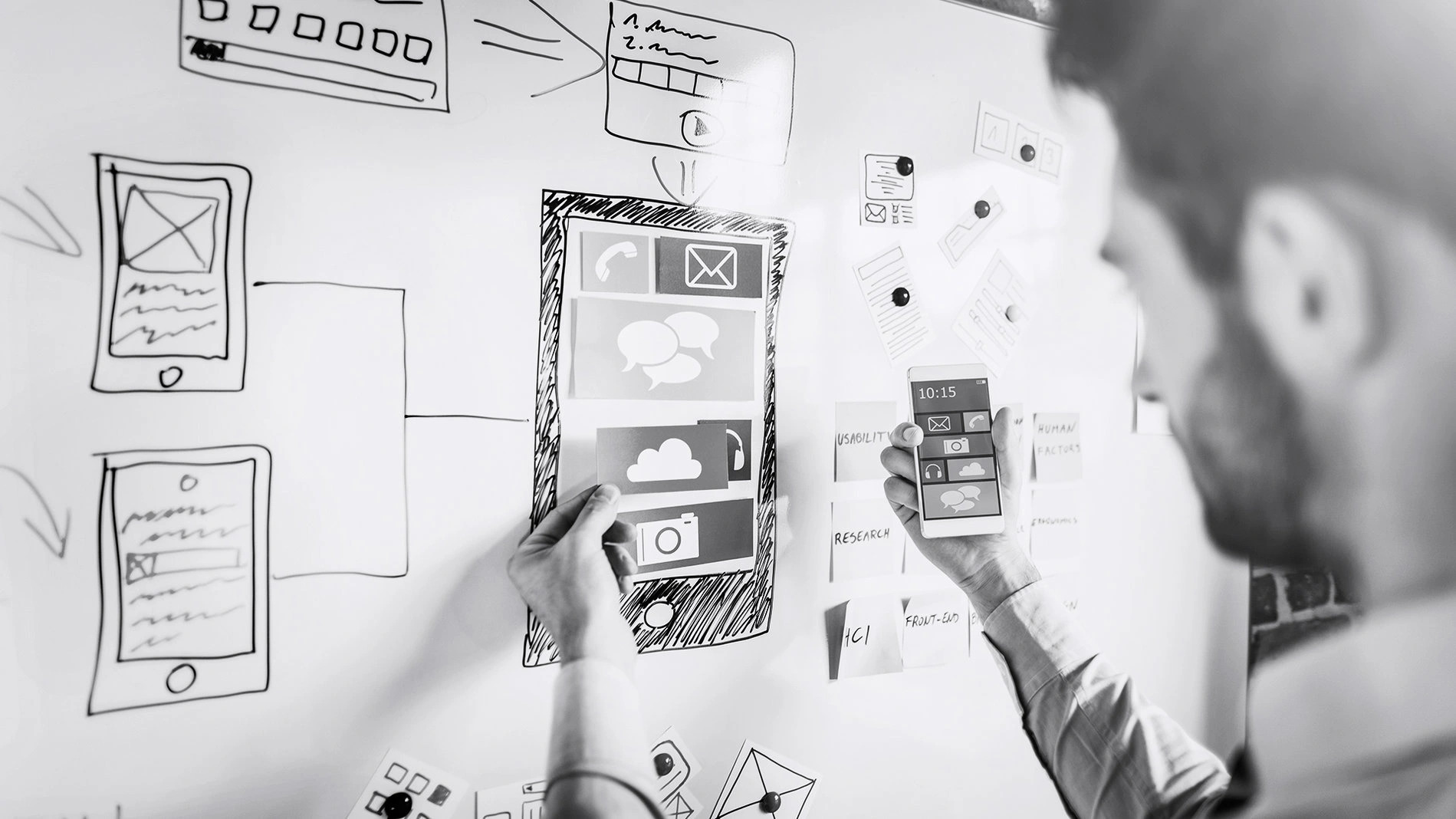 20 Oct

8 of the Best App Marketing Strategies you need to know

So exploring ways to reach out to your customers in a bigger and better way. Launching a competitive mobile application is the best way forward.

It brilliantly caters to the needs of your customers, it's incredibly user-friendly and smooth, and has an extremely engaging and interactive interface. You've invested a generous amount of time, effort, and money in making this app. And your job is finally done! Wait, is it? Creating an effective mobile application for your business is only half the job, the (significant) other half is to let your audience know that such an app exists.

That marks the beginning of your app marketing journey.
Pre-Launch Mobile App Marketing:
Start marketing long before your launch:
These times are overwhelmingly competitive. Please do not wait for the completion or launch of your app to start marketing it, it must start as soon as the concepts and designs are done.
Start your research. Figure out who your ideal audience is and why they should download the app. Find your differentiating factor and start encouraging them to download the app.
Marketing an app at the right time (at an early stage) will get your audience interested. They'll start looking forward to the launch. Once the anticipation is built, the chances of them downloading your app will increase manifold.
Start Engaging Potential Customers: 
Do you know the fool-proof method to create an ideal app? Ask your prospects what they want in the app! See, you're building the app for your customers, so there cannot be a better way than taking their feedback during the creation process.
Engage your potential customers throughout the creation process. Collect feedback from your audience on forums and social media. The sure-shot way to not go wrong is to ask them what they're looking for, and take care of those needs through your app. You can also leverage monitoring tools to identify industry leaders and reach out to them for feedback.
Start a blog:
Aggressive advertisement is one thing but educating your prospects about a topic so that they begin to trust you and start looking forward to your products/services is a whole different ball game. Once your website is up and running, you must immediately start a blog for your mobile app.
With a blog, you'll have the chance to engage your audience (by educating them) and share your success, failures, experiences, and lessons. Make your potential customers a part of your journey – when they know you value them, they'll undoubtedly trust your services and use it.
A blog will also help you answer your audience's questions and keep them updated about the app's creation process. The same blog will help you even after the launch to maintain a connection with your audience. Effective communication is the key, remember?
Start Releasing Teasers: 
The thing about teasers is – they need to be promotional and informative at the same time. The right teasers can build the right kind of hype and get your prospects genuinely excited about the app.
Also, remember to make these teasers exceptionally gripping and shareable. That increases the chances of its wild circulation on social media (exactly where your audience is).
Teasers hit at a different level as they 'show' what you've been talking about. They are not words but visual proofs of what your audience can expect from your app.
Start preparing your press kit and launch materials: Before you can finally launch your app, there's a list of must-haves you need to take care of – a complete website, video promo, blog posts, and perhaps a press release. These are the launch materials you will need before your app reaches its audience.
Also, as you've already made your prospects aware of the app – from your end, you must now leverage the relevant media, industry influencers, and authoritative bloggers to do the same. This builds credibility around your app and also expands your reach.
Post-launch Mobile App Marketing Checklist
Get more feedback from Customers: Now that your app is out – you need to make sure that it ranks among the top few on app stores. How do you do that? Apps on the app store rank on the basis of popularity and value which is decided based on the ratings and feedback.
You, thus, need to create a plan for getting customer ratings, reviews, and feedback which will in turn increase the downloads of your app. Make sure you include your contact info in the app description so that customers can reach out to you in case of queries, suggestions, or detailed feedback. Going forward, do your best to cater to their feedback.
Get app reviews and explain the features: You can send your app to blogs and video channels to get honest and unbiased reviews. Also, make sure you explain each feature of the app in great detail to your customers – through videos and a step-by-step guide. This is important because your customers might require help within certain parts of your app. If they cannot find an immediate way out, they may delete the application.
Optimise the app for mobile app stores: To cater to the individuals who'll download your mobile application through the app store, make sure your app is completely optimised. That means you need to leverage the power of keywords to make your app searchable and rank among the top. To improve visibility, you might also want to consider search ads so that your app pops up each time someone searches for a similar app.
Conclusion: You have developed the greatest app but it's of no use if it doesn't reach the right audience. By following the aforementioned marketing strategies – you direct your audience's attention towards your app and arouse their interest.
Take advantage of the included support and contact the App City team for any tips or advice in marketing your app.
Advice is FREE and always available to our customers.
Related Tag: app development company